One comment we've heard since the new version of RinkAtlas launched is that the restaurants that are listed by RinkAtlas are often not open at breakfast time.  So, we added a "Coffee" category, which allows you to find restaurants serving coffee and/or breakfast near each arena.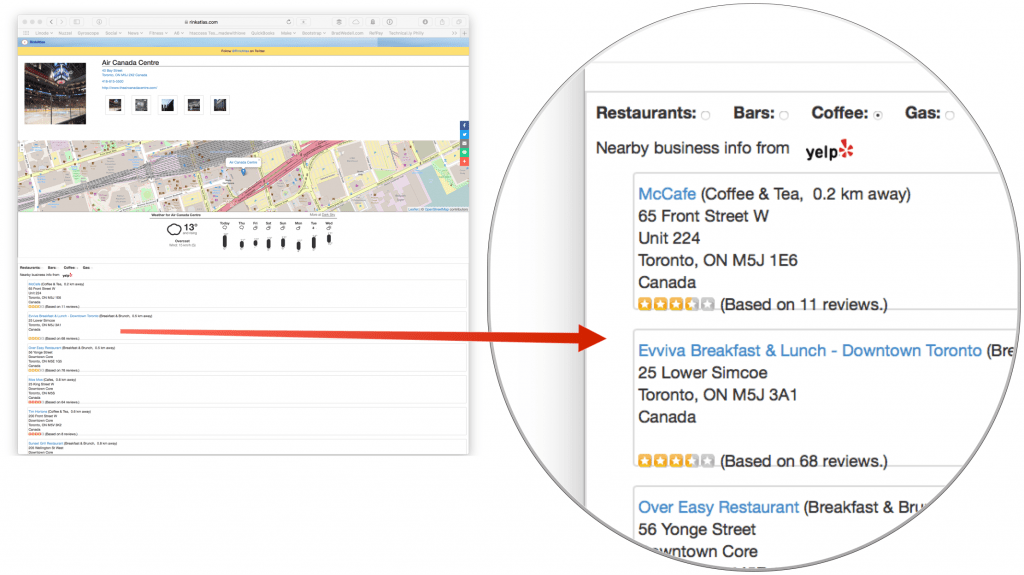 We chose to illustrate how the new Coffee Listing works by showing the arena page for Air Canada Centre in Downtown Toronto.
Normally, you would use RinkAtlas to search for bars and restaurants around an NHL arena.  But this screenshot illustrates that there are several good coffee and breakfast places within walking distance of the entrance to the ACC.
We think that the Coffee Listing will be even more useful at community arenas around the U.S. and Canada.  Let us know if you like this new feature.