The Crossover, a new arena complex in Cedar Park, Texas scheduled to open in June 2020, is the hottest hockey arena development in North America.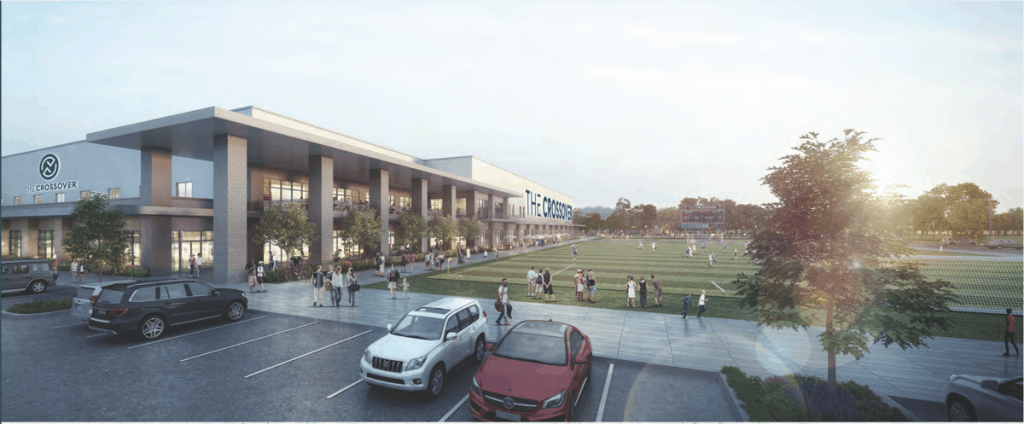 This complex will include:
two NHL-sized sheets of ice,
indoor and outdoor synthetic turf sports fields,
a physical therapy / athletic training facility, with space for medical offices,
a video game, laser tag, bowing facility,
a karate dojo, and
a food court with a bar serving alcohol.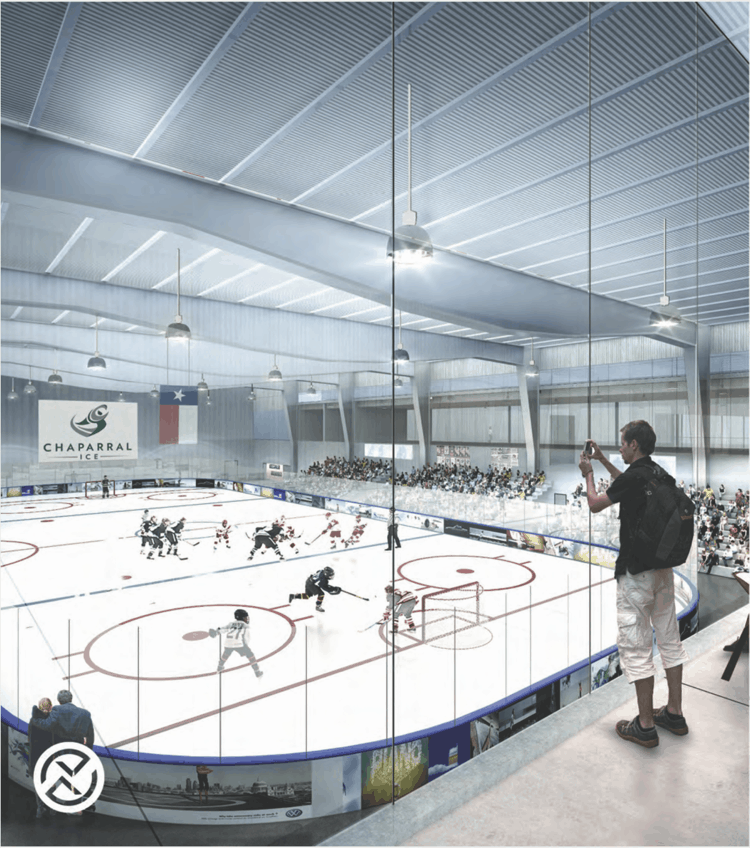 Growth Potential of The Austin Metropolitan Arena
The Crossover is being built in Cedar Park, a suburb of Austin, Texas. According to Wallethub, Austin is the fastest growing large city in the United States in the Fall of 2019.
It's hard to describe the demand for ice in Austin in comparison to other major U.S. cities. The only existing hockey facility in a metro area of 2 million people is Chaparral Ice at Northcross, a single-sheet arena at Northcross Mall. This arena is at 160% capacity, since all youth hockey, adult hockey, college club hockey, and figure skating in the area now must share this single ice sheet.
The Crossover will triple the amount of ice available in the Austin-Round Rock metropolitan area. It will make indoor ice much more accessible to the fastest growing Austin suburbs, especially Cedar Park, where it is located. It will give the Texas Stars, an American Hockey League team playing in the nearby H-E-B Center, its first opportunity to support amateur hockey without severe constraints on ice time.
Ownership of The Crossover
The developer of The Crossover is Perardi Development, led by founder Eric Perardi. Perardi Development is one of the fastest growing developers of medical office buildings in Texas. Eric Perardi grew up playing competitive ice hockey in Illinois and spent four seasons playing for Rensselaer Polytechnic Institute, where his team won the ECAC Championship in 1995.
It's the combination of Perardi Development's experience delivering high quality corporate facilities in its target market, its management's long experience with the sport of ice hockey, and Metropolitan Austin's tremendous growth rate that makes The Crossover the hottest hockey arena development in North America in 2020.