The Louisville Kentucky city council and the chairman of their arena authority are discussing adapting the KFC Yum! Center for NHL hockey.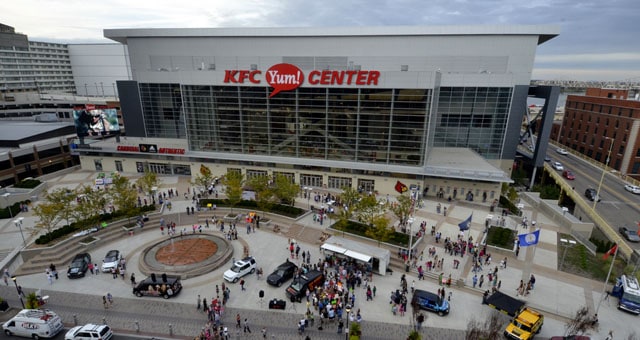 The KFC Yum Center is an arena now primarily used for Louisville Cardinals basketball games. It was originally built without an ice plant because the basketball floor might get slippery, and– why would a lot of people want to go see hockey "that far in the South"?
But then, the runaway success of the Nashville Predators two hours to their south happened.
This is a long shot, but Nashville – Louisville could become a Western Conference rivalry, because the distance between the two cities is easily drivable. [photo of KFC Yum! Center from the KFC Yum! Center website]