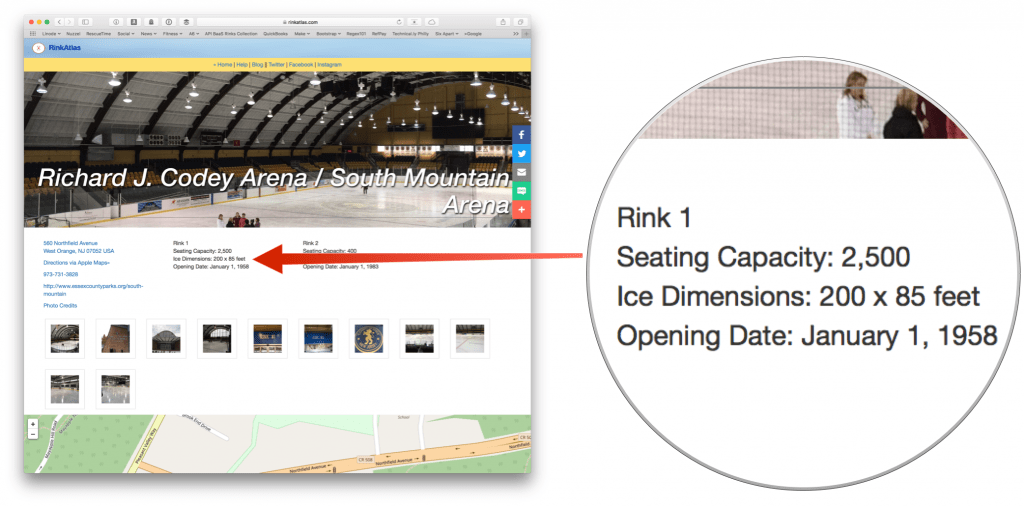 We're pleased to announce that RinkAtlas is rolling out statistics about arenas in our directory.  Right now, the statistics we're providing are as follows:
Seating Capacity
Ice Dimensions
Opening Date (in cases where we do not know the exact opening date, we list the opening date as January 1 of the opening year)
These statistics are rolling out for arenas in NCAA Division I arenas first, followed by NHL, and AHL arenas, then smaller arenas in the states of New Jersey, Pennsylvania, and Delaware.
Please let us know if you have any comments or questions about these new features.