On December 8, RinkAtlas founder Dave Aiello was interviewed by Isha Jahromi of the Stick In Rink Podcast. This podcast is based in Victoria, BC and focuses on the NHL and Junior Hockey with attention to hockey in the British Columbia and the Pacific Northwest.
In this 10 minute interview, Dave and Isha discuss RinkAtlas features and some of its history, a few of the differences between NCAA and ACHA hockey, and the significance of the cover photo on the RinkAtlas Twitter page.
In case you are curious, the name "Stick in Rink" refers to the logo of the Vancouver Canucks, which shows a hockey stick extending across a hockey rink.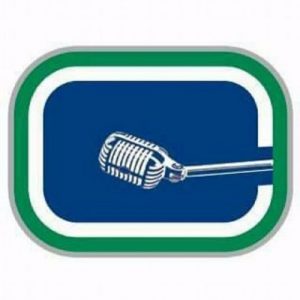 The Stick In Rink podcast is available on iTunes, Soundcloud, and wherever fine podcasts are available.
(Note to readers: The Stick In Rink Podcast carries the EXPLICIT tag in the iTunes Podcast Directory. Although no inappropriate language was used in the interview, we caution parents about some of the language in other segments of the podcast.)