RinkAtlas is doing research into closed arenas in the Philadelphia area. Over the years, the Philadelphia area has experienced tremendous turnover as old single-sheet ice arenas have closed and multi-sheet arenas have opened to replace them.
Our goal at RinkAtlas is to document all of the places where ice hockey is being and has been played throughout North America. We have a project to document all of the closed arenas we can find. These are buildings that used to be hockey arenas and are used for a different purpose, or buildings that were demolished and other buildings were built in their places.
Here is a list of arenas that we are aware of in the Philadelphia area that are not currently in the RinkAtlas directory because we have not completed research on them. The list is in alphabetical order, and any information we have about the arena is listed below its name:
Boulevard Ice Rink
Boardwalk Hall in Atlantic City, NJ

Added on January 10, 2019

Grundy Rink in Bristol, PA

$750,000 was donated by the Grundy Foundation in 1975 for the construction of an ice rink. (Source: Grundy Foundation Philanthropy.)
The location was described as "on Jefferson Avenue" in a Facebook post from Jimmer Ellis,  https://www.facebook.com/groups/2470789059804701/permalink/2471956823021258/
Grundy Foundation says that first Grundy Rink was destroyed by fire in 1995.
Grundy Foundation purchased former carpet mill, demolished it, and used it as a site to build the new arena, at a reported cost of $500,000. (Source: Grundy Foundation Philanthropy.)
Grundy Foundation donated $1.755 million to build the new two-sheet Grundy Arena on the site of the old carpet mill in 1997. (Source: Grundy Foundation Philanthropy.)
Will follow up with Grundy Foundation to confirm exact location of old Grundy Rink.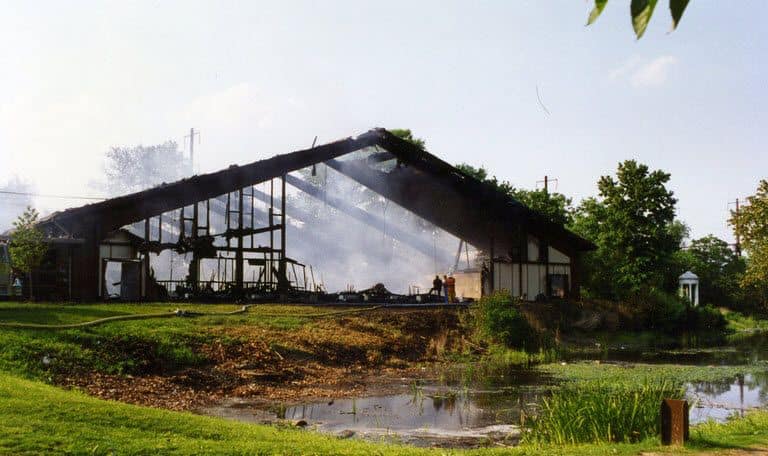 Ice Palace

The Ice Palace is now the Palace Roller Rink on Roosevelt Boulevard in Philadelphia.

Melody Brook Ice Skating Center in Colmar, PA

Photo added on January 17, 2019

Philadelphia Arena

"With Orton's prodding, a local entrepreneur built a new Ice Palace on Market Street between 45th and 46th streets as a multi-use facility and the first hockey game was played on 14 February 1921. It would later be renamed the Philadelphia Arena and serve as Penn's hockey team's home until 1968."—from A letter: 115 years of ice hockey at Penn

Skateland Rink
The Skating Place

According to Andy Abramson: "…just south of Cottman on Roosevelt blvd. was called The Skating Place when it closed in the late 70s(?). It was also a bowling alley and there was a small amusement park next store."

Upper Merion YMCA

According to Andy Abramson, the building used to be on the location of the Upper Merion Community Center.

Valley Forge Sports Garden
West Park Ice Palace

"In December 1897, however, the West Park Ice Palace at 52nd and Jefferson finally opened, giving the team a home. The program thrived until the end of the 1901 season when the Ice Palace burned down in a mysterious fire. It would be 20 years before a new arena replaced it."— from A letter: 115 years of ice hockey at Penn

Westtown Rink
Reference Material
Christopher Cifone posted a photo of this page from the 1974-1975 Westown Hockey Association (Quakers) yearbook in a post on the South Eastern Pennsylvania High School Hockey History Group on Facebook. It probably isn't an understatement to say that this is the Rosetta Stone for closed ice arenas in the Philadelphia area.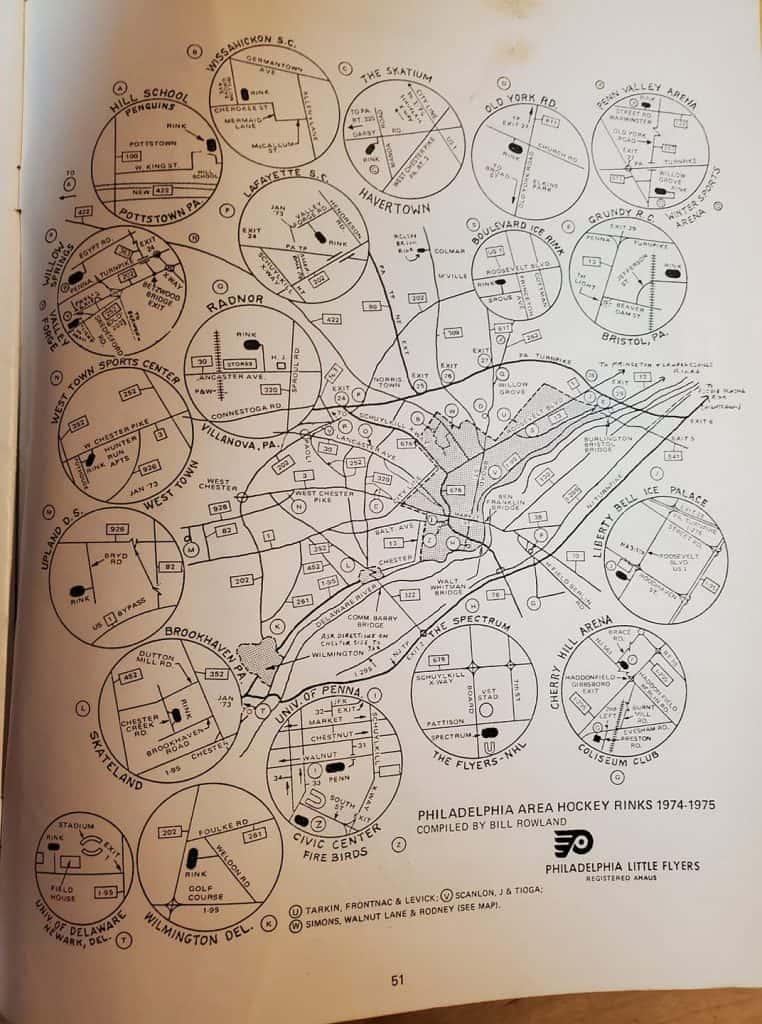 Contributors
Thanks to the RinkAtlas community members from Philadelphia and originally from Philadelphia for their help in researching many of these arenas:
Andy Abramson
Christopher Cifone
Jimmer Ellis
Mike McDevitt
Rich Pisanick
Max Putter