RinkAtlas is doing research into closed arenas in Northern and Central New Jersey.
Our goal at RinkAtlas is to document all of the places where ice hockey is being and has been played throughout North America. We have a project to document all of the closed arenas we can find. These are buildings that used to be hockey arenas and are used for a different purpose, or buildings that were demolished and other buildings were built in their places.
Here is a list of arenas that we are aware of in Northern and Central New Jersey that are not currently in the RinkAtlas directory because we have not completed research on them. The list is in alphabetical order, and any information we have about the arena is listed below its name:
Casino Skating Palace, Asbury Park, NJ
Hillman's, Elmwood Park, NJ

Chuck Podgurski said, "… ever hear of "Hillman's", an outdoor facility in then East Paterson? I believe they also had a large driving range on premise."
This appears to be a place known as Hillman's Golfland, see photo montage from 1954 on Pinterest.

Ice Pavilion in West New York, NJ

Tom Granelli said, "Have you done research on the West New York rink I believe it was called a Ice Pavilion? About 150 x 76 if I remember. Run by Frank Traverso before he ran BMIA, We practised there for years too. Neat place."

Monte Carlo Rink in Asbury Park, NJ

Frank Dimarco found a photo of a 1951 letter from Bill Mackenzie at Rutgers Sports Information documenting the existence of a seasonal ice rink at the Monte Carlo Pool in Asbury Park, New Jersey.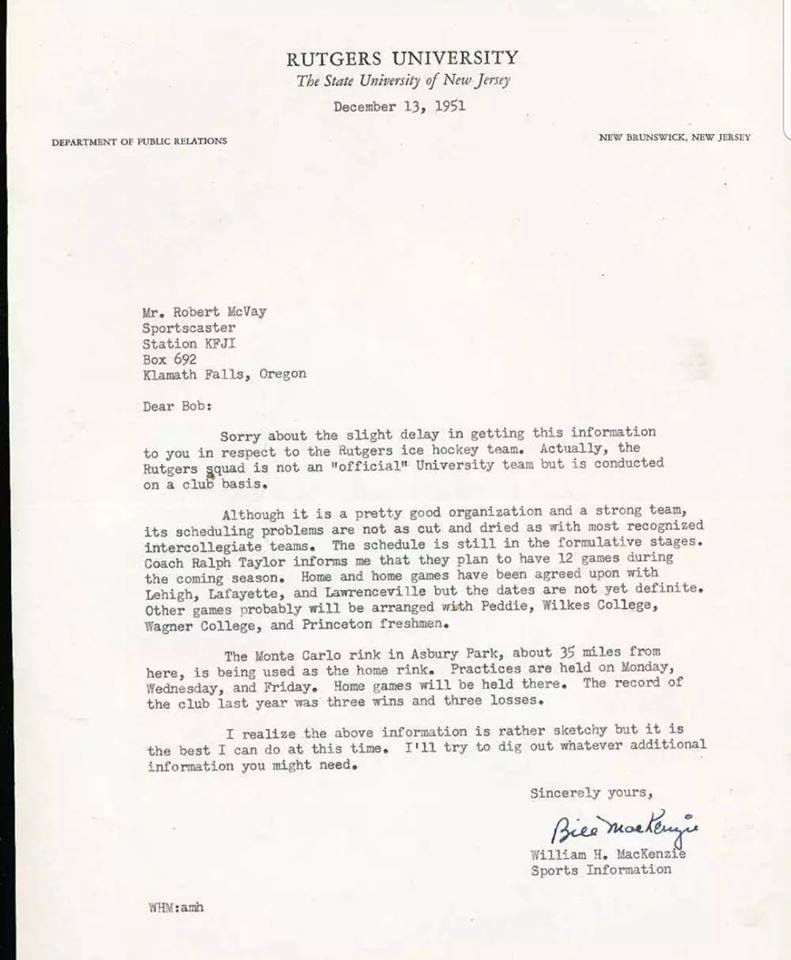 He also found a photo on the Internet that reportedly depicts this ice surface being setup.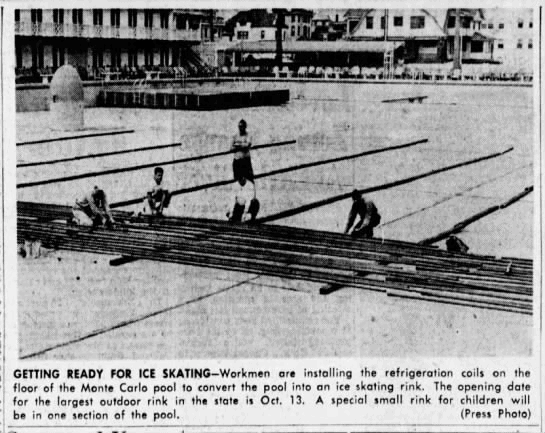 Shrewsbury Ice Arena, Shrewsbury, NJ

Bill Bredin recommended that Shrewsbury Ice Arena be added. It is known to have existed from a number of sources. Further documentation will be provided soon.
Closed Arenas in New Jersey Already in RinkAtlas