The RinkAtlas arena database has about 4,700 indoor arenas, pavilions, park rinks, and similar ice skating facilities located throughout North America. I've been building RinkAtlas since 2006. One of the things that I feel sets RinkAtlas apart is the quest to find arenas on the frontiers of hockey. Many of these places are located in isolated areas of Canada, in or near First Nations reserves.
Following Friends Who Visit New or Remote Arenas
I have a number of friends who visit new arenas and mention them on social media. One example is my friend Joé Juneau, the retired NHL player. Joé and I were students at Rensselaer Polytechnic Institute together before he became a professional athlete. Since he retired, Joé founded Programme de Développement Hockey École (PDHÉ), or Hockey School Development Program, which ties participation in ice hockey to success in school. He has implemented PDHÉ in several underserved areas of Québec and Atlantic Canada.
Today, Joé told his social media friends about his recent work in Natashquan, Québec. This is a 12 hour car ride east of Québec City, probably closer to St. John's, Newfoundland than to Québec City.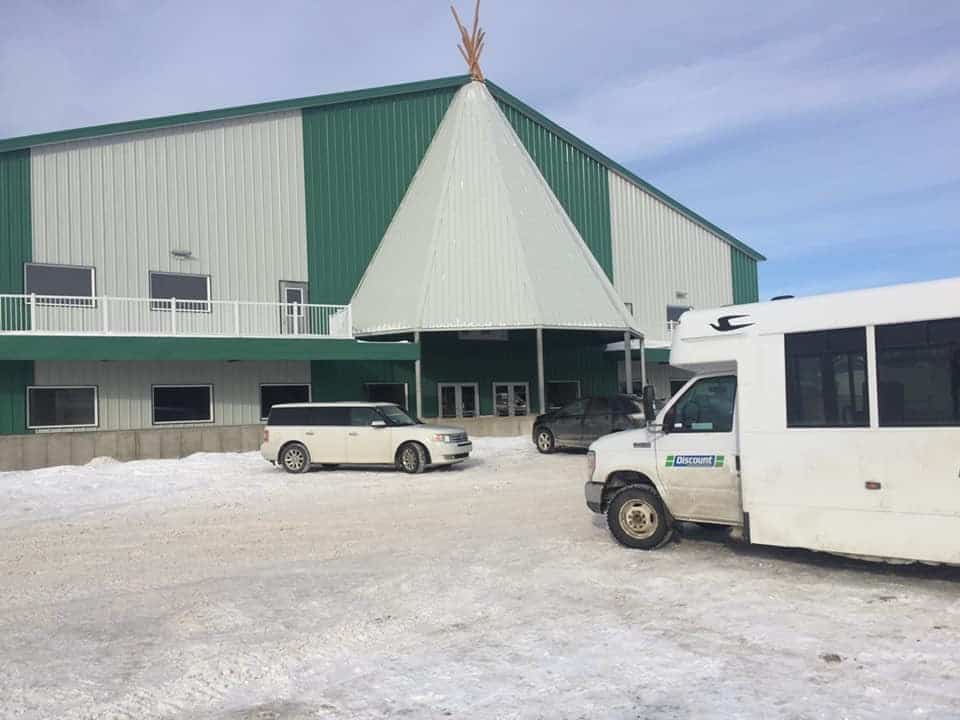 I watch Joé's social media posts, and try to figure out which arenas he is visiting if he doesn't mention the arena by name. In one of the photos he posted, there was a small sign that read "Aréna Brad-Shimun". That arena is not currently in either Google Maps or Apple Maps databases of places. I searched for the arena by name in a search engine, and I found Aréna Brad-Shimun's Facebook page.
Finding a GPS Location for an Arena that Isn't Listed by the Major Map Applications
Aréna Brad-Shimun's Facebook page doesn't show a street address but it does have a map on it. When that occurs, I look for the building on a satellite photo if one exists for the area, drop a pin on the arena's approximate location, and get the GPS coordinates of the arena.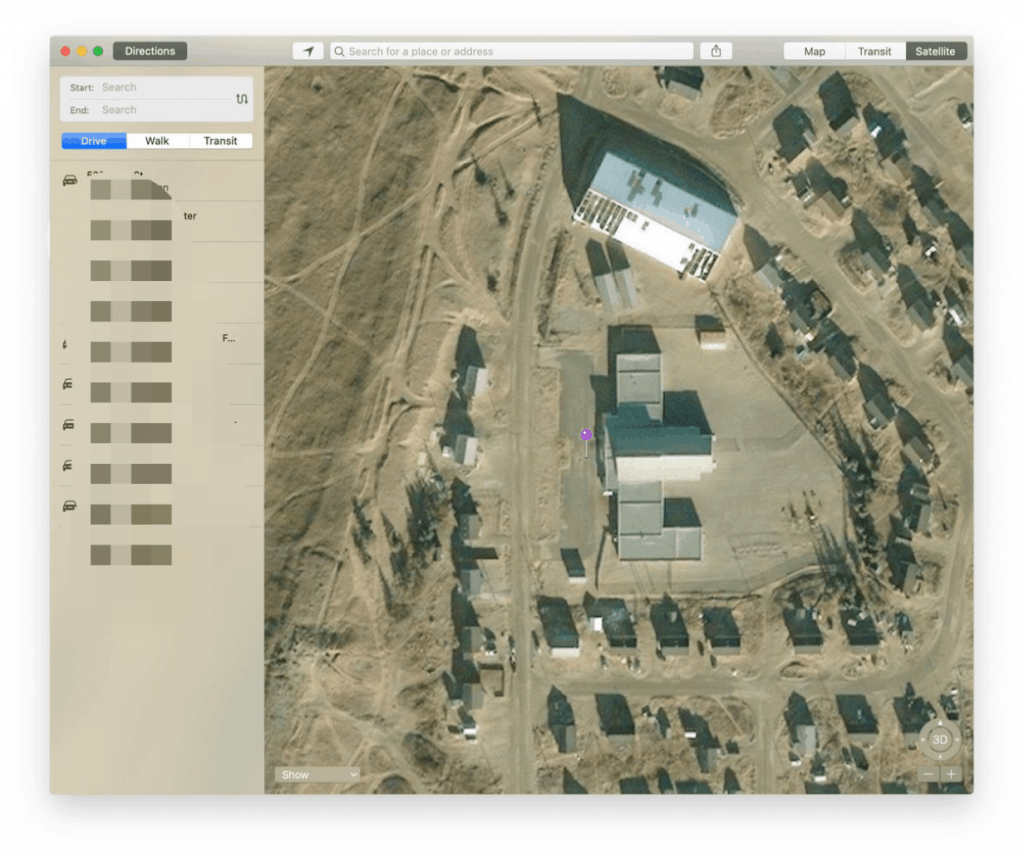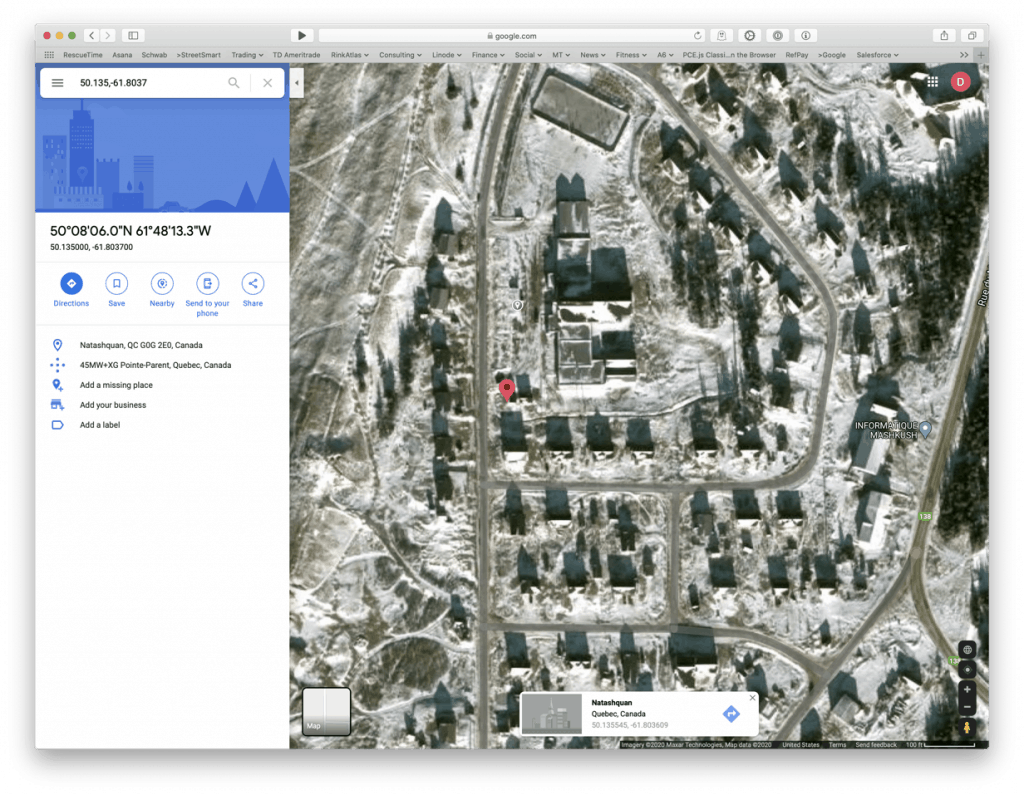 In this case, the Apple Maps satellite image is a lot clearer than the Google Maps satellite image. (Kudos to Apple.) This may be the result of Apple's recent upgrades to Apple Maps, or the time of year when the satellite photos were taken. But historically, Google has had better satellite photos especially in remote areas like this one.
We care about GPS coordinates for arenas listed in RinkAtlas because our database is an independent point of interest database, specific to hockey arenas. We especially care when we are dealing with an arena in a remote area, where the street address doesn't provide much location assistance.
The new RinkAtlas listing for Aréna Brad-Shimun is truly a product of the effort to find arenas on the frontiers of hockey.