The Iowa City Press-Citizen reported that an opening ceremony took place Thursday at Xtream Arena in Coralville, Iowa. This 5,100-seat arena will be home to a new ECHL franchise for the 2021-2022 season.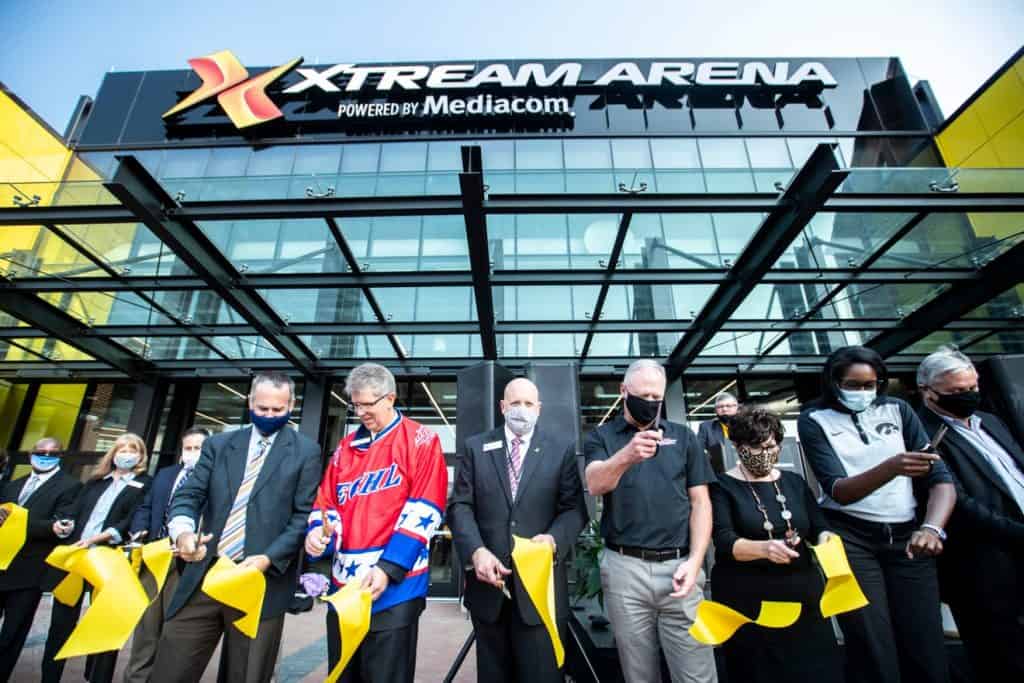 According to the article, Coralville city administrator Kelly Hayworth told the crowd, "We are very excited to have an announcement today that we have signed a lease with a new hockey team. An ECHL hockey team that we're going to be very proud to start here next fall."
We added Xtream Arena to the RinkAtlas arena directory. It is the 4,686th arena in our database.